Malwarebytes'' Anti-Malware
1.46
An extra guardsman
In case you have recently pondered upon the efficiency of your antivirus, then you probably though about installing additional software. Unfortunately, having two or more antivirus suites doesn't bode well. It tends to consume much more resources and may also get in each other's way. Nevertheless, an application that is specifically designed not to act as a full blown system security package would do just fine as an additional detection layer. Your precious system deserves it.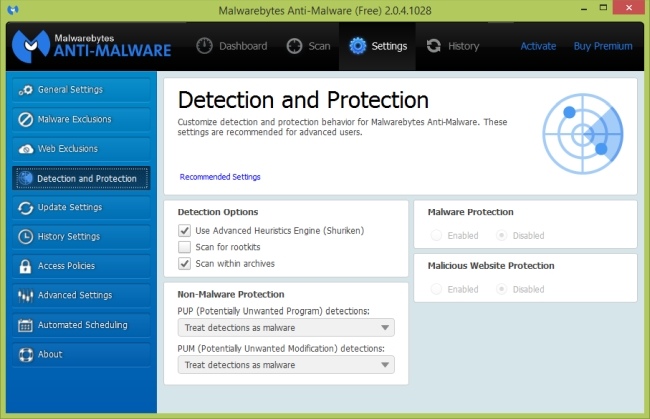 Malwarebytes Anti-Malware is designed to perform in depth scans in order to find spyware, worms, trojans and rootkits that may lurk in your computer's innards.
The FREE version allows you to perform a standard or custom scan. For $25 per year (for 3 computers) you also get the Hyper Scan option which does a quick scan looking for active threats. The Custom scan let's you customize which area of your computer you want inspected and what kind of elements you want to include or exclude (ex. registry settings or archives).
It not all as simplistic as that. You can also add files or folders to an exclusion list and if you get the Premium version you can customize more. For example, malicious site blocking + exclusions , access levels, automatic scheduling and more..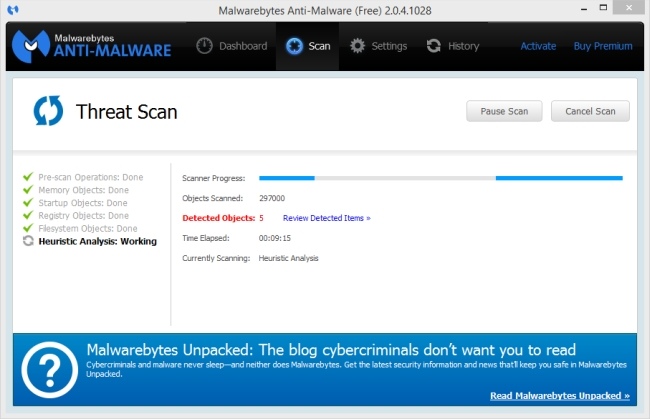 Features
Anti-Malware detection
Shuriken (an advanced heuristic search engine)
Rootkit detection
Pros
Cons
The free version is only half the package
Conclusion
You should give Malwarebytes a try and see what your antivirus software failed to detect, and then decide if 25 bucks a year is worth hiring a second protection tool.
RELATED PROGRAMS
Our Recommendations
---
---
---
---